Such great news, Friday 13th of February 2015: The Little Crane That Could has been green-lit, meaning my game will be published on the Steam store. Yesterday I announced that I pledge to, EACH AND EVERY WEEK, publish a progress report on my steam publication.
So without further ado, here is report 00, where I will report on the current state of the project.
There are two code bases relevant to this steam publication. There is the unified code base that is used to build the iOS, Mac, Linux, Win, Android, OUYA, GearVR versions of the game. This is what I call the Legacy Code Base (LCB). Next, there is a new code base where I have researched soil simulation, with real time terrain deformations. I will call this the Research Code Base, or RCB.The steam build will be making use of the RCB, to make it a fresh new game, with some amazing technology behind it.
Currently the RCB is a capable engine with the following features:
Soil simulation where terrain can be scooped up, and deposited anywhere. It is a true isosurface capable of caves, overhangs and such, so is not limited to a simple height field.
Supports an infinitely large procedural world. Only changes made to the terrain are stored to disk.
Features a bulldozer simulation.
Features an excavator simulation.
Diesel-engine sound effect.
Caterpillar track simulation that leaves depressions in the terrain.
The most notable omissions in the RCB include:
Lack of integration with steam.
Lack of levels, goals, gameplay.
No crane vehicle simulation.
In the months ahead, I intend to address the crane simulation first, and will read up on steam publishing. There are some decisions to be made regarding publication, as there are:
Will I do Steam Early Access? I'm leaning towards yes, but gameplay needs to be in place for this.
Will I adopt any steam specific technology, as there are steam trading cards, steam big picture, etc?
How many game levels will be part of the first release? And how much overlap with levels in the mobile game will it have?
Tune in next week to see what progress has been made. And let me leave you with the current vehicles from the RCB.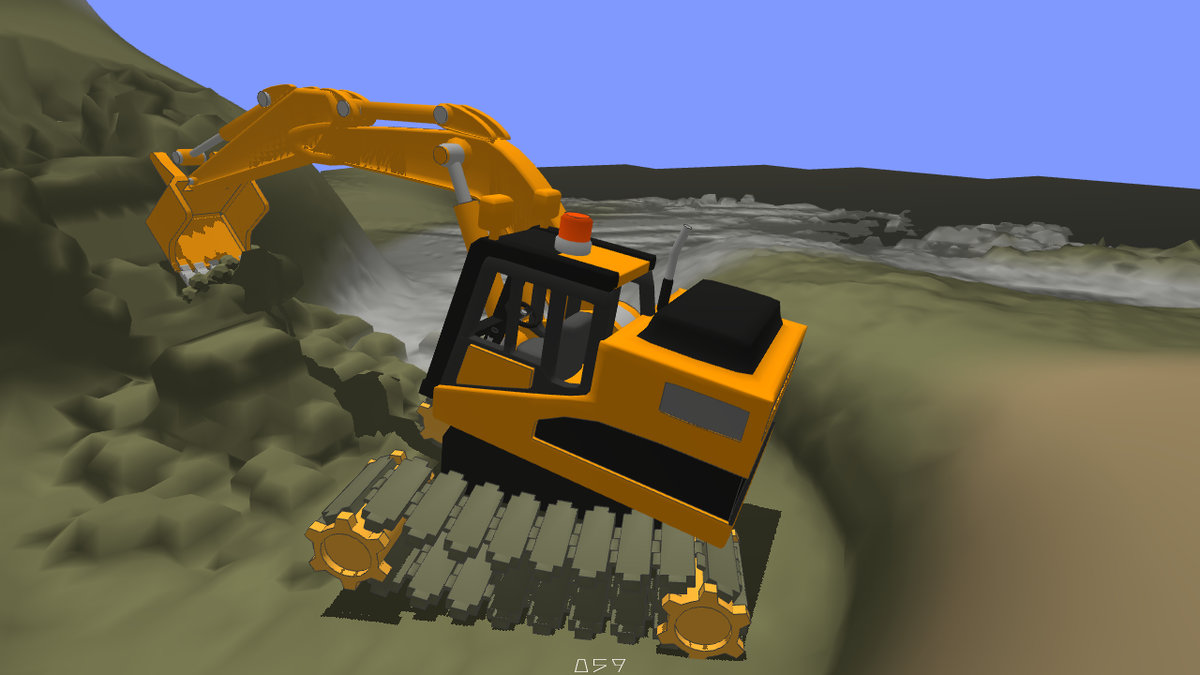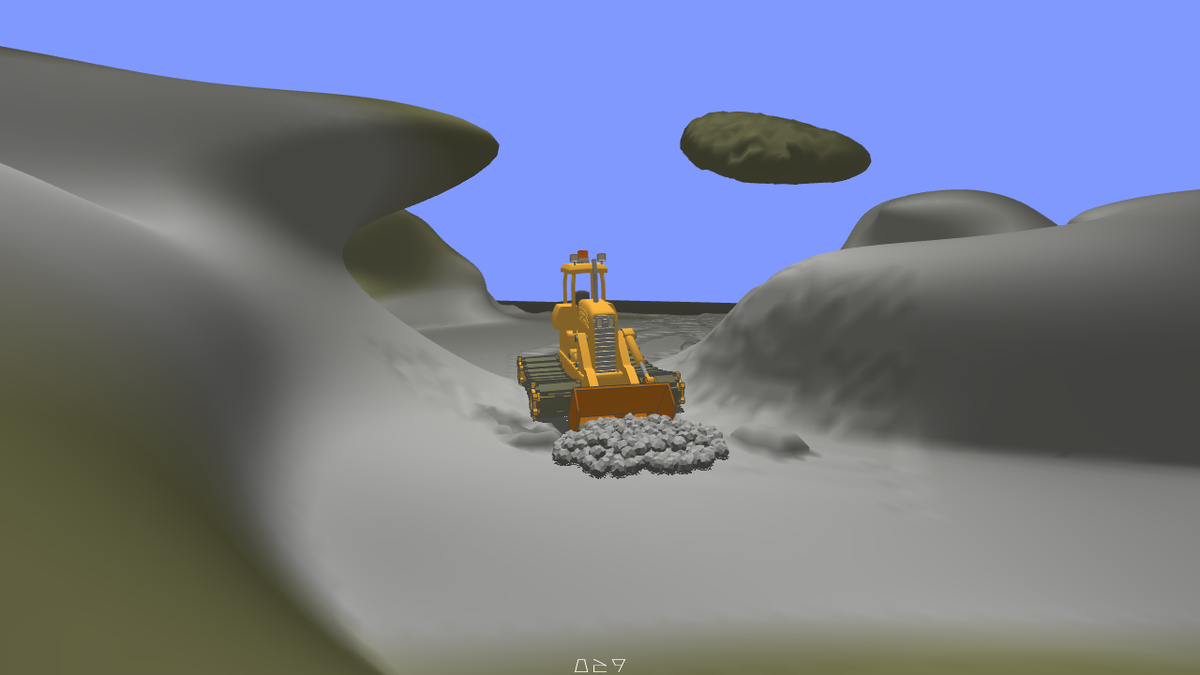 Here is a video of the excavator in action, and one of the dozer in action.